What do you think of when you hear a mention of Westminster Abbey? This last week, the excellent drama "The Crown" released on Netflix, so people are focusing on the history of the monarchy and coronations in the abbey. I've been looking up dates and people and historical facts about Westminster Abbey. And I'm remembering vividly my recent visit there.
The present abbey dates from 1245, though a church has been on the property since 1066. The coronation of every English monarch has taken place here since the founding of the church. The last was Queen Elizabeth's in 1953.
No photos are allowed inside, but here's a glimpse of the outside. The detail of the architecture is astounding.
So many notable people are buried in the church or memorialized. Westminster Abbey is the resting place for monarchs through the centuries. You'll also find a Poet's Corner where writers are interred or remembered. These include Geoffrey Chaucer, Robert Browning, Rudyard Kipling, and Alfred Tennyson. Musicians include George Frederick Handel and Ralph Vaughan Williams.
If you are in London, consider touring Westminster Abbey with London Walks. Our guide told us not only about the people memorialized here, but he also had fascinating stories, especially of the ins and outs of the monarchy and their families. People have been dug up and reburied to "reposition" them due to family quarrels. One poor guy was buried standing up because a lengthwise plot in the church was too expensive.
Right next door is a smaller church, St. Margaret's. Standing between Parliament and Westminster Abbey, this  elegant church has also seen plenty of history. With the end of the war in Europe in 1945, celebrations held in Westminster Abbey spilled over into St. Margaret's, with members of the House of Commons celebrating here.
I  had a vision of stately Westminster Abbey that located it in a green, peaceful countryside. The reality is that traffic zooms by and nothing is serene about the setting. You can look up and there's Big Ben, though.
But once inside, the church is darkened and quiet. It's many different areas are rich with history. You can easily imagine the queen making her way down the center aisle in heavy robes to take her place in the coronation chair. And receiving (apparently reluctantly) the weighty crown.
How about you? Have you been to Westminster Abbey? Would you like to visit?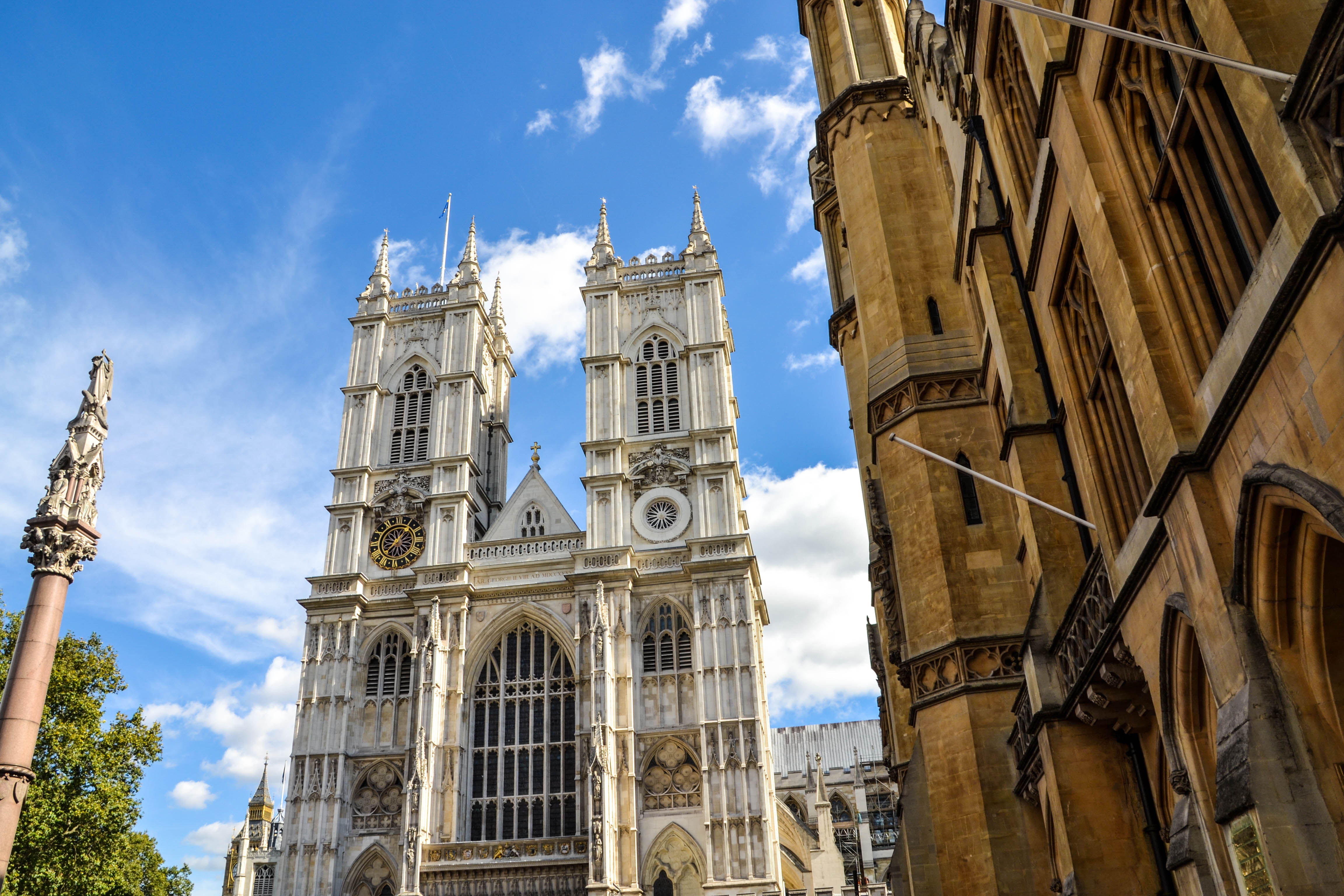 Save
Save
Save
Save
Save
Save
Save
Save
Save