Have you thought about how often people you've never met do something that brings
you joy? This is a season for giving gifts to family and friends. Some gifts are for
our community rather than for a specific person. When we hang lights on the eaves,
everyone who passes will enjoy them. When we go caroling, all within earshot will warm
with holiday spirit.
We found a place on our trip to San Francisco where a small group of folks decided
to brighten the lives of anyone who comes by. It's known as the Filbert Steps, and it
is a well hidden secret in this tourist town. I had read about these 400 (!) steps up a
cliff, leading to the iconic Coit Tower on Telegraph Hill. Even armed with directions, we
couldn't find the steps. Here's our view as we wandered the streets below the tower. So
where are the steps?
I finally asked a local woman out for a walk if she could direct us to the Filbert Steps. .She told us we were close, just go a few blocks that way and turn right. She also said to look for the 18th century homes among the more modern as we climbed. These are vintage homes built by whalers. Their wives would hang out on the decks overlooking the bay, watching for their men's safe return. The steps are in several sections. That's good, because you can't see how far you have to go.
This being a city where the unconventional is welcome, we found surprises along every stretch. A tiger hidden in the vegetation. A parking meter in a garden. A street sign and fire hydrant where there's no street. A bench almost buried by autumn leaves.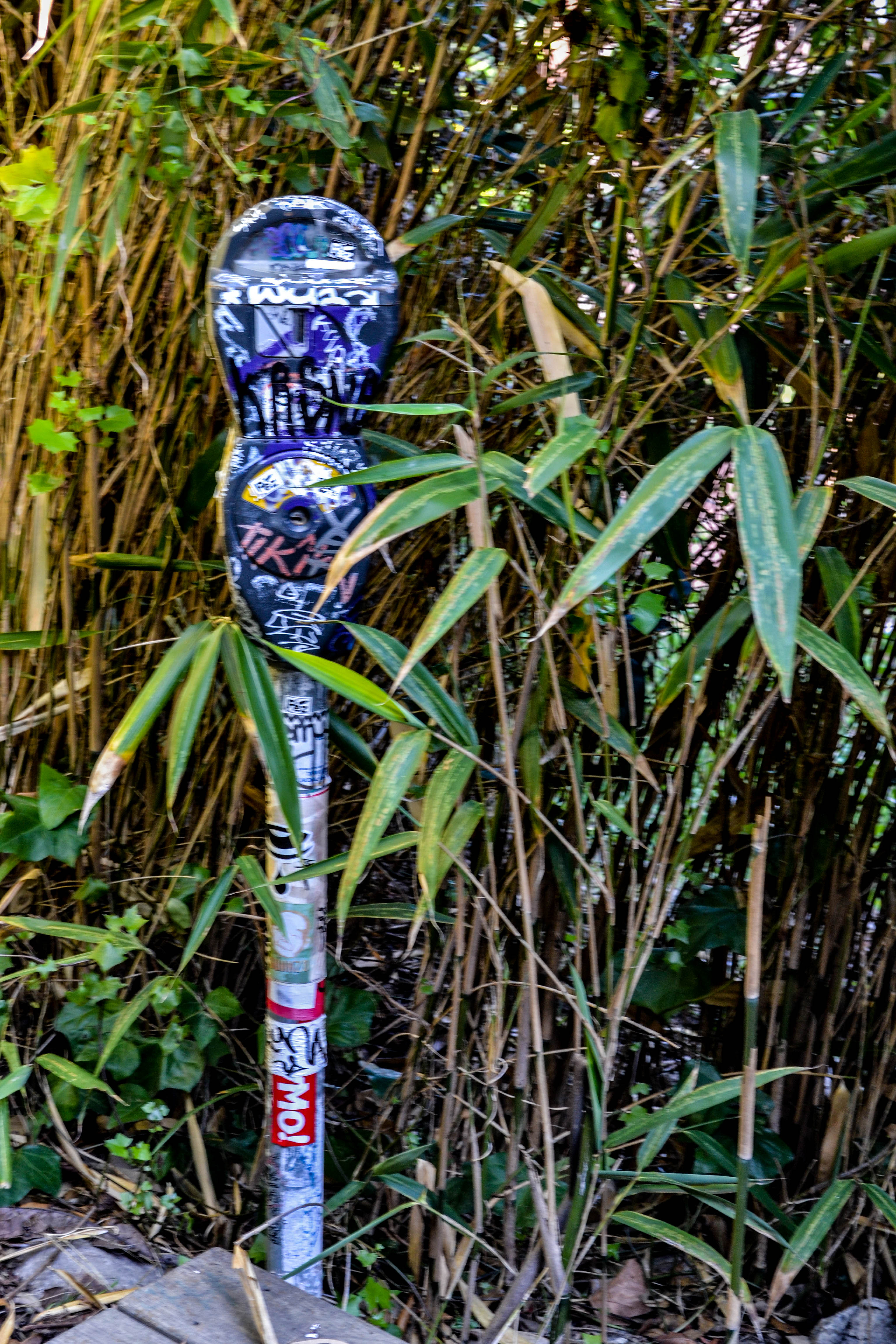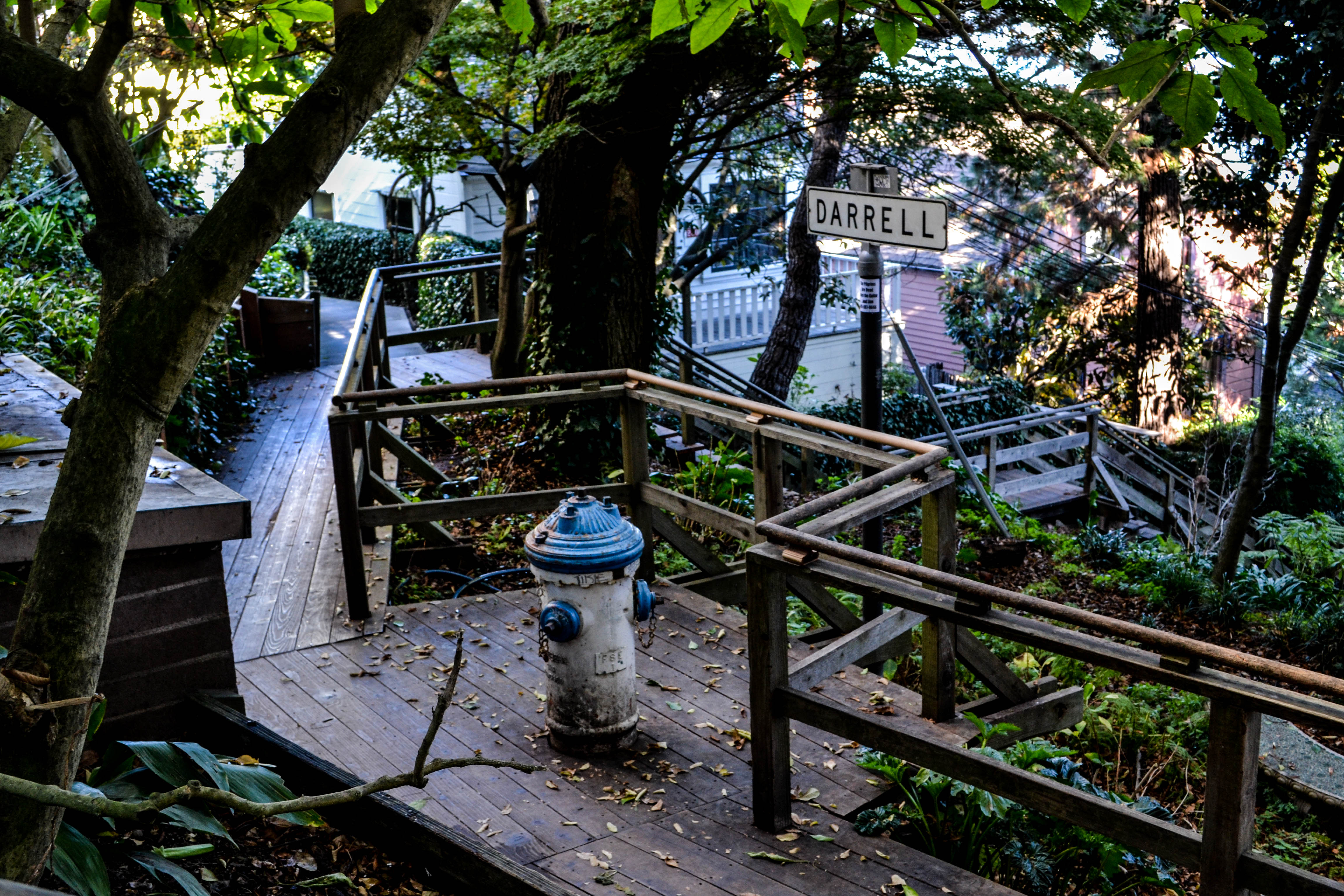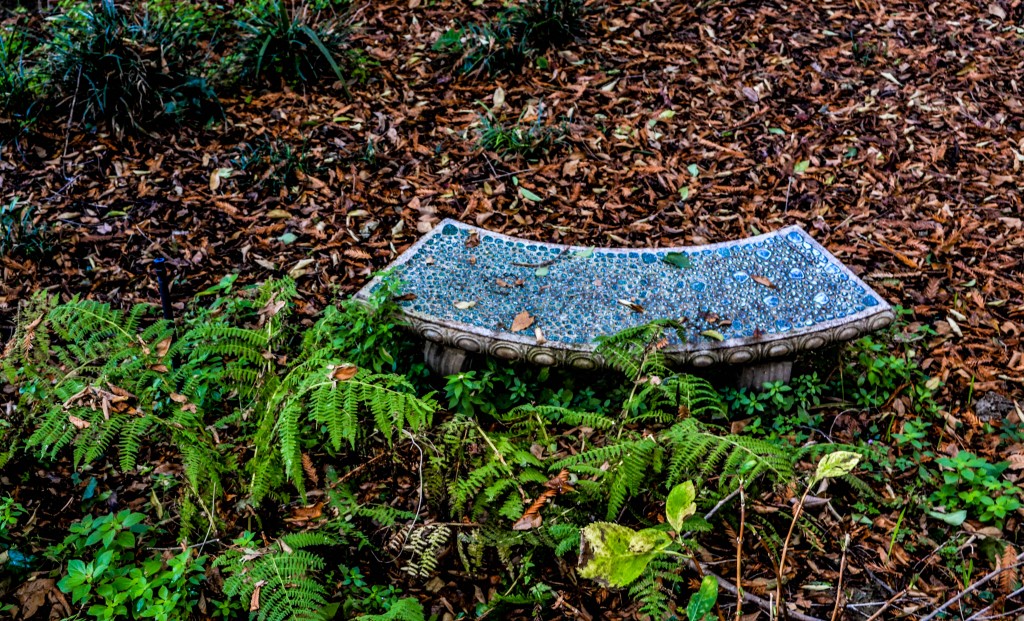 Flowers and unique gates are there, too.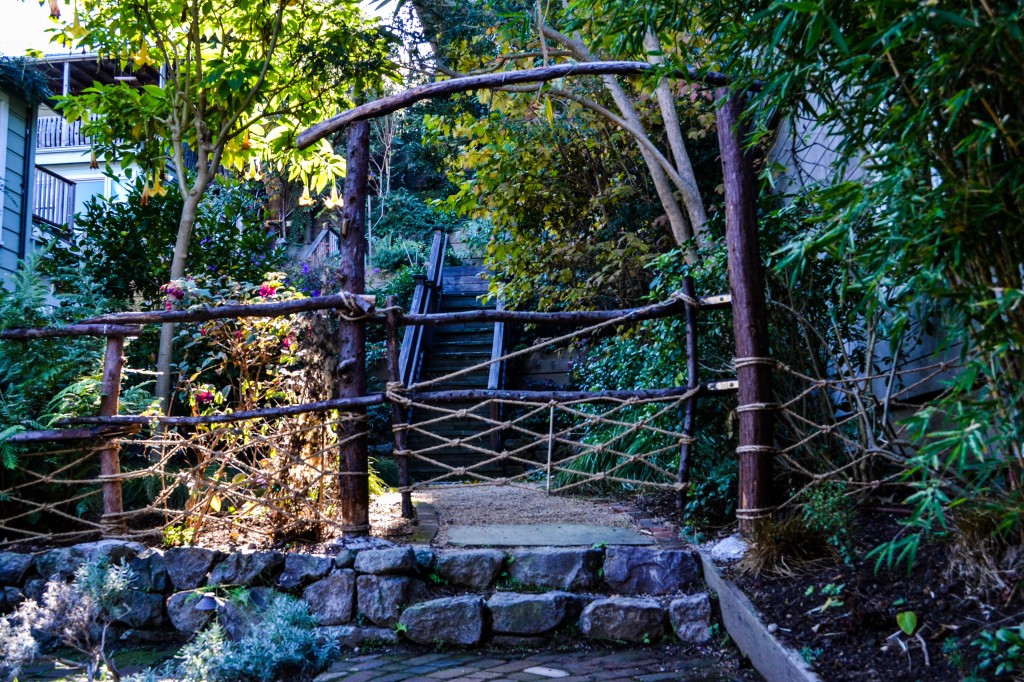 We met a resident who told us he's going to make a new, larger sign so more people would find these stairs. Really? I figured those whose homes line the long stairway would resent our intrusion. No, they welcomed us and others who happen to find Filbert. They want us to delight in their gardens, sit and soak in the ambience. The "secret" gardens are a gift, meant to delight one and all.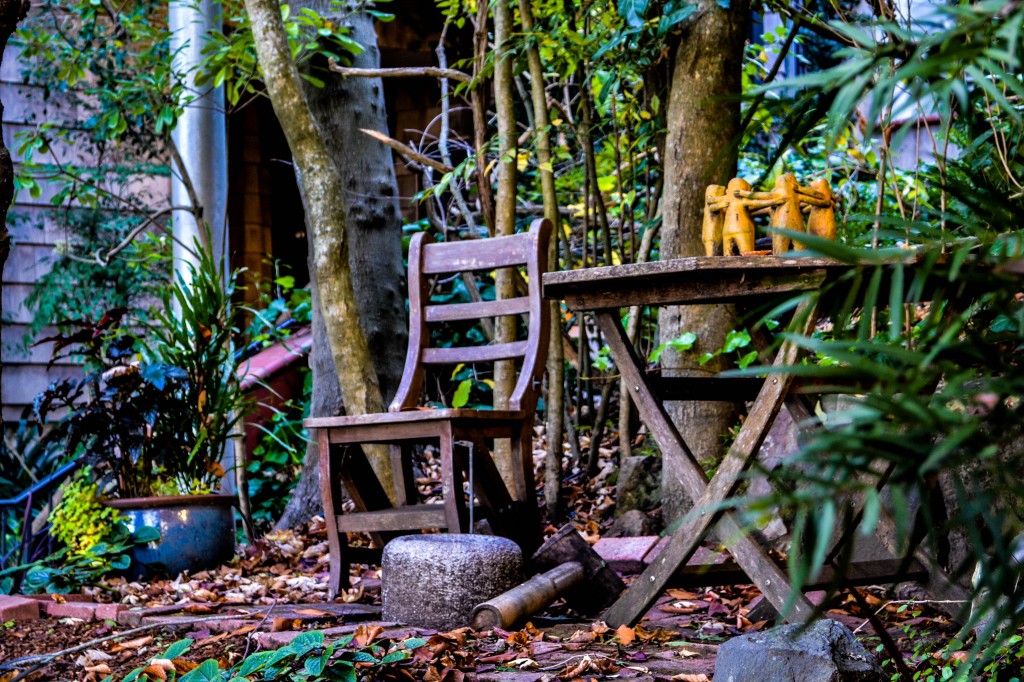 We reached the top and joined the crowds around Coit Tower.
Then we eagerly started back down the stairs to make new discoveries. The whaler homes do still sit on the hill, though the whaling ships are only a ghost of history now.
The people who live here along the Filbert Steps are still looking out, though. They're looking out for visitors like me who want to explore their lovely neighborhood. They are adding joy to the community, and all are welcome to take part.
How about you? Has someone you've never even met added delight to your life lately?
Save
Save