The D'Orsay, a gem of an art museum, was just voted on Trip Advisor to be the #1 museum in the world! By happy coincidence, I visited this elegant museum on the same day this news was released. So I can give you a glimpse into the beauty you can find at the D'Orsay.
The building is a former railroad station. The glass ceilings let in light and the whole effect is charming.
The D'Orsay is known for its clocks Here's a close up of the clock that hangs above the main floor.
Here's one of the clocks that doubles as a window to the Seine and the city.
We usually plan to spend a certain amount of time in a museum to prevent burnout. The Impressionist art is my favorite, so we headed directly to the top floor through the back of the building. The crowd enters and mills around the ground floor, but if you move through the throngs and then climb the stairs, you'll be in a quieter area where it's easier to enjoy the art.
Here are a few of the paintings in the Impressionist section. A special exhibition of Auguste Renoir had some of my favorites.
Of course, the museum features works of Claude Monet.
And I love the art of Edgar Degas, with his theme of graceful dancers.
You can venture onto the balcony of the D'Orsay and take in the views of Paris. That's Sacre Coeur in the distance.
The balcony is also decorated with sculptures.
The cafe has a theme of "gold" as well as its own giant clock.
We popped back outside for one more look at Paris.
A visit to the D'Orsay leaves me in awe of being able to stand in the presence of original art. You can look closely and see the brush strokes, appreciate the bright colors and muted neutrals. You glimpse life in another era, another culture, but yet not that different from today. Who does not love to sit in a cafe and enjoy life with friends?
If you're in Paris, plan a morning at the D'Orsay. You will not be disappointed.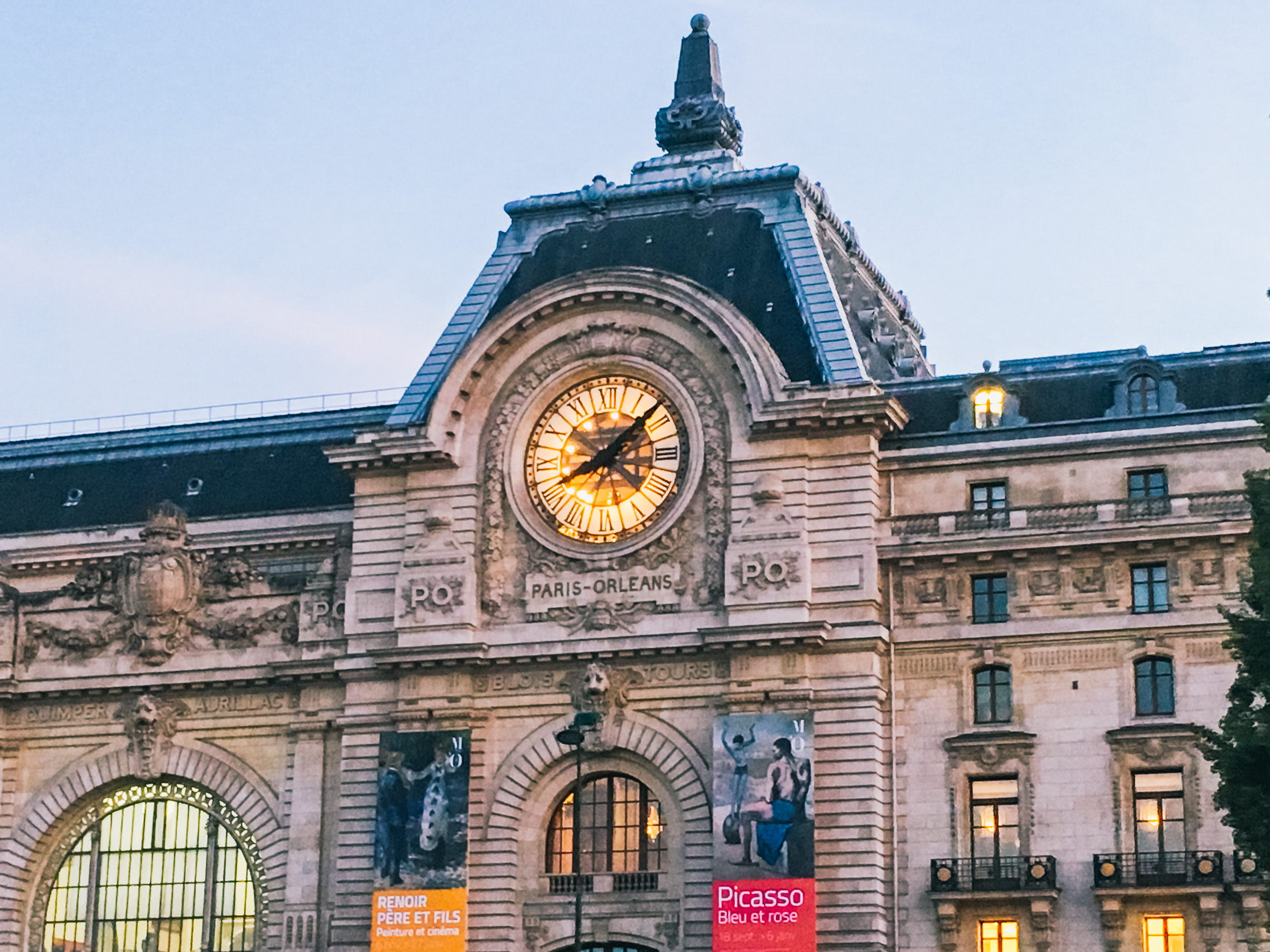 How about you? Do you have a favorite museum?


This post contains affiliate links. Clicking on them may result in a commission being paid if you purchase afterwards. This is at no extra cost to you. All opinions are always my own.
Linking up with Image-in-ing, Monday Murals, Pictorial Tuesday, Wednesday Around the World, The Good, the Random, the Fun, Through My Lens, Seasons, Our World Tuesday, Photo Friday, Travel Photo Thursday, Weekend Wanderlust, Faraway Files, The Weekly Postcard, Wanderful Wednesday, Feet Do Travel, Weekend Wanderlust, Nanahood, City Tripping, and Weekend Travel Inspiration.